Data sheet
Original title: Qunado si muore...si muore!
Director: Carlo Fenizi
Screenplay: Clemy Barone and Achille Coppola.
Cast: Nadia Kibout, Cosetta Turco, Renato Paioli, Matteo Pianezzi, Angelo Monacelli, Francesco Paolantoni, Cloris Brosca, Giacomo Rizzo, Maurizio Mattioli, Mirna Kolè, Chiara Fenizi, Alina Mancuso, Maria Rosaria Vera, Pino Torcasio, Francesca Sanapo.
Director of photography: Matteo De Angelis
Editor: Daniele Massa
Sound director: Gianfranco Tortora
Musical composer: Gianpio Notarangelo e i Terranima
Art director: Anna Maria Cardillo
Costume designer: Silvia Damaso
Make up artist: Fracesca Romolo
Language: Italian
Production: Parsifal Produzioni
Running time: 90 Minutes
Genre: Comedy
Country: Italy
Release date: 2013An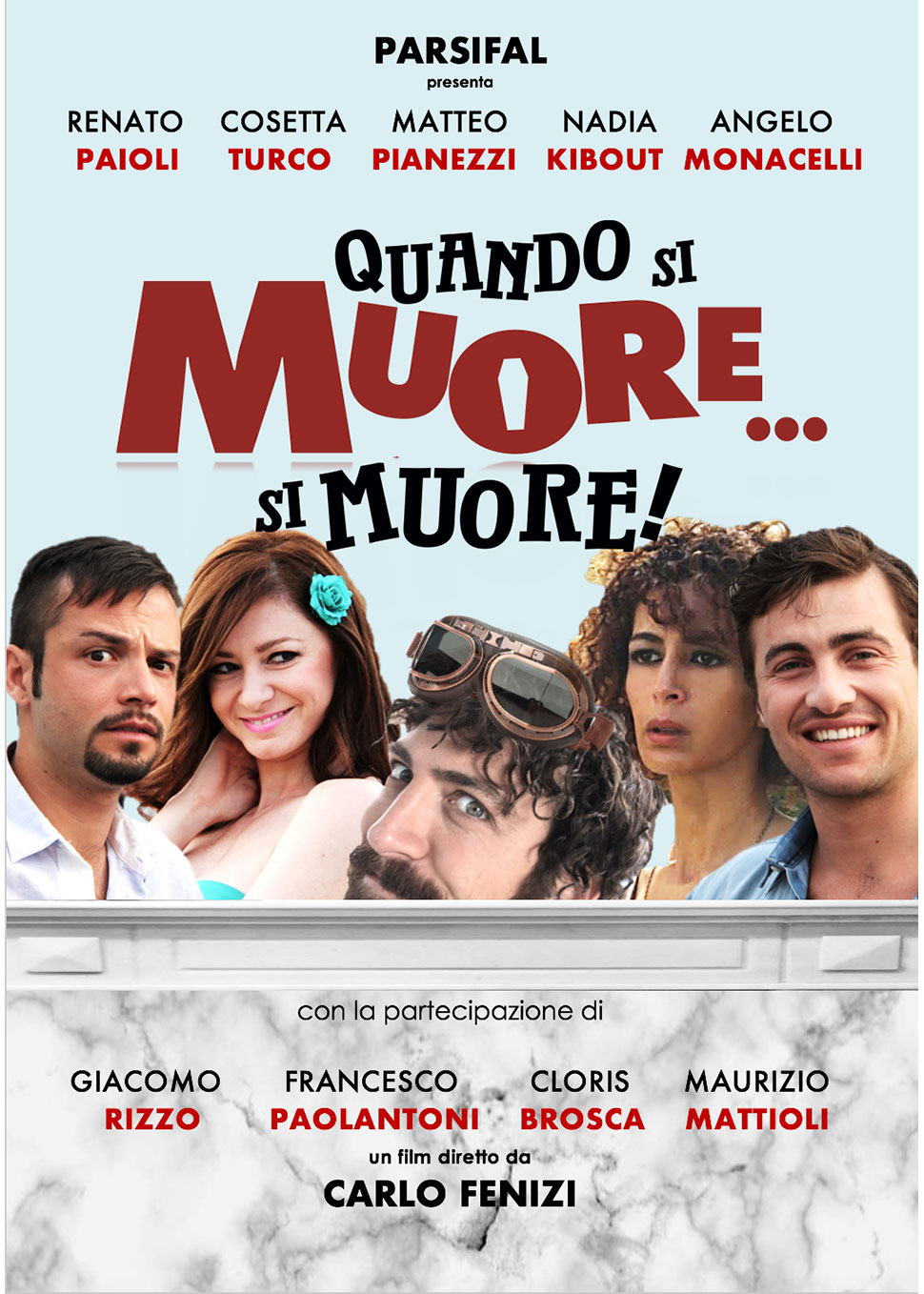 Synopsis
It's summer, Davide, Fabio and Cory leave for a quiet sailing holiday heading to Greece, to accompany their Greek friend Efi who is to get married in Patmos. Traveling is a nice excuse to have a last vacation together before the wedding. Not yet on the high seas, they find themselves forced to take on board Giò, a mysterious castaway who will overwhelm their destiny. As if this were not enough, the boat's engine breaks down and the four boys, with Giò on board, are forced to return to the coast. Once on dry land, Giò will involve them in daring undertakings to regain the custody of their daughter, amidst all kinds of misunderstandings, unlikely characters and drugs, while death is lurking and with it disturbing returns from the afterlife ...
www.quandosimuoresimuore.com